We are extremely lucky in Bristol to be surrounded by some beautiful gardens, trails, parks and little-known treasures. We at Clifton Hotels love and appreciate nature and want you to experience all that the South west has to offer during your stay, so here are our top 5 National Trust sites that we believe you absolutely must visit!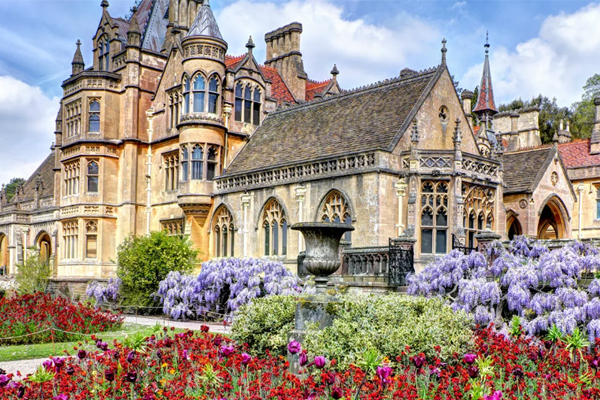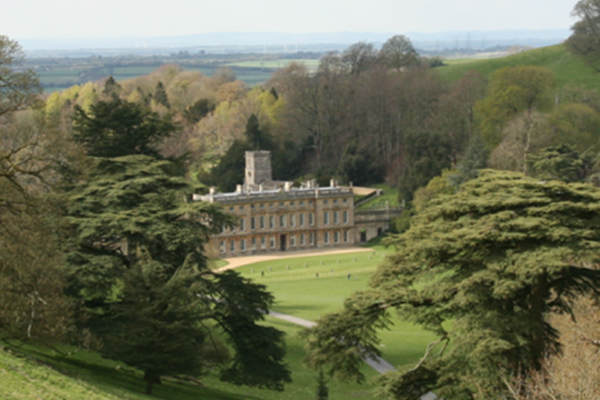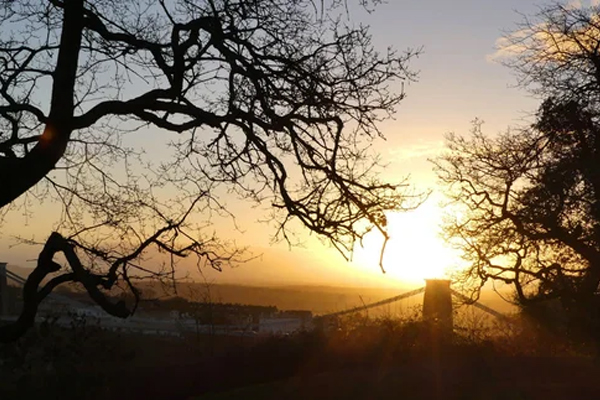 Tyntesfield
An ornate Victorian Gothic Revival house with extensive garden and parkland, just a 17-minute drive from Bristol city centre. Originally built to house the Gibbs family from the 1800s, this Georgian mansion has been the property of the National Trust since 2002 and is visited by hundreds of thousands of people a year. Its bespoke architecture that remains today reflects the devout Anglo-Catholic beliefs of the Gibbs family. Elsewhere on the grounds are flower-filled terraces, an empty lake, extensive woodland, champion trees give many opportunities for exploration. You can keep returning season after season as well, as you're bound to experience a new side to Tyntesfield with each visit!
For information on tickets and opening hours, visit the Tyntesfield website.
Dyrham Park
Dyrham Park is a 270-acre ancient steep and sloping parkland, full of magnificent trees and breathtaking views, with space for young explorers to run free and be in nature. Dyrham was also the location for Sanditon, the 8-part series that aired on ITV in 2019, adapted from Jane Austen's final and unfinished novel. The 17th Century house created by William Blathwayt that sits amongst the parkland gives you a flavour for the life that he must have lived, with its collection of fine art and Dutch delftware. Meanwhile, impressive borders, idyllic ponds and a wildflower orchard are all features of the stunning garden which is being sensitively developed as a 21st-century garden with echoes of the past.
For information on tickets and opening hours, visit the Dyrham Park website.
Leigh Woods
Leigh Woods is just a stone's throw from the vibrancy of Clifton Village, yet when you're in amongst the trees you could be miles away. This site is a wilderness of tranquillity set against Brunel's famous suspension bridge, boasting superb views across the city to the downland beyond. What's more, every Spring brings the woodland to life with an abundance of bluebells!
If you're looking for something other than just a walk, Leigh Woods can support this. There are designated paths for both runners and mountain bikers that lead you through oak, small leaf lime and ash forests. The routes run on the plateau above the Avon Gorge, giving you an incredible view of the scenery down below.
For information on opening hours and accessibility, visit the Leigh Woods website.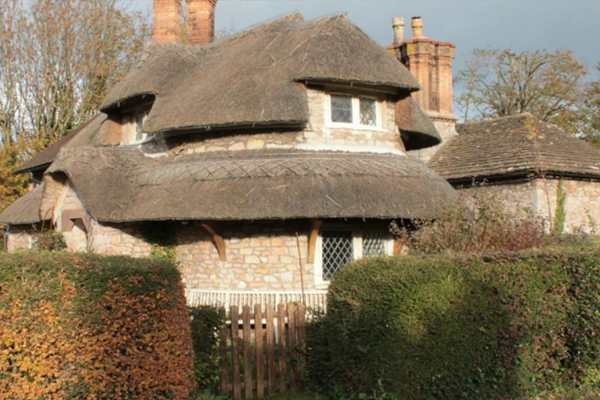 Blaise Hamlet & Blaise Castle Estate
Blaise Hamlet sits adjacent to Blaise Castle Estate and dates back to 1811 when it was built to accommodate retired staff from the estate. It features nine unique cottages (pictured below) laid out across an open green. Whilst the cottages are occupied, the village green still gives you a taste for 19th Century Henbury. The estate is a short walk over the road where you'll find a mansion and a castle from a similar period, a café, children's play area, museum and 650 acres of Grade II registered parkland. There are various paths and trails available throughout the grounds so whether you're going for a run or a walk with a coffee you'll find what you're after!
For information on opening hours, visit the Blaise Hamlet website.
Cheddar Gorge
Cheddar Gorge is one of England's most spectacular and iconic landscapes, as well as being the country's largest gorge at almost 400 feet deep and 3 miles long. What's more, when visiting this famous landmark, you'll be stepping on land that began forming around a million years ago during the last Ice Age when water from melting glaciers formed a river, which over time started to carve into the limestone rock creating the steep cliffs you see today. Along with the gorge there is of course the village of Cheddar, which offers plenty if cafes and shops to explore. Furry friends are of course very welcome and it's a brilliant place to take a picnic!
For information on opening hours, visit the Cheddar Gorge website.

All photos from National Trust