One of our favourite things about Christmas is the food. And what better way to really make Christmas special than with some special deli treats? Food hampers are a great gift - whether it's for yourself or loved ones, there's plenty on offer in Bristol's delis. We've put together some of our favourites from the Clifton area.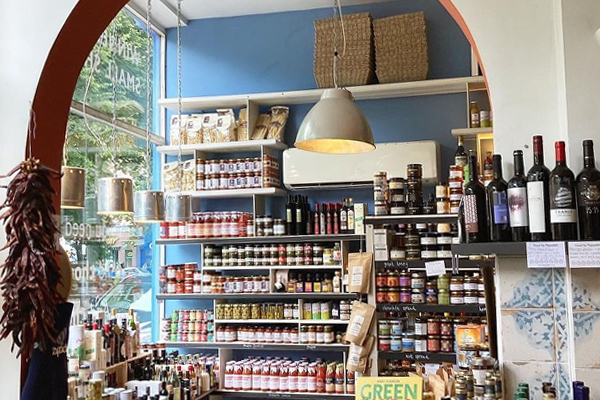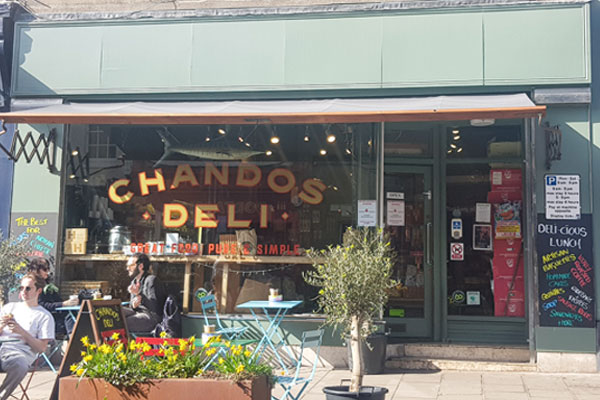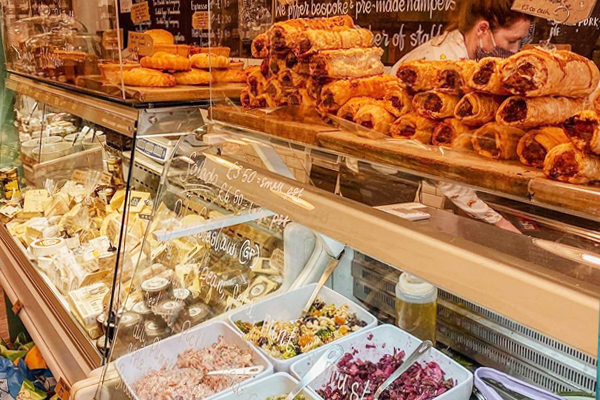 Papadeli
84 Alma Rd, Clifton, Bristol BS8 2DJ
This award-winnind deli is situated next to Clifton Down Shopping Centre off Whiteladies Road. There's an impressive selection of artisan cheeses and they have a dedicated takeaway food counter with offerings such as tortilla, sausage rolls, fish cakes, tuna and caper empanadas, Thai slaw, veggie rolls and springs rolls. For a sweet treat, there's also a whole host of cakes available, ranging from New York cheesecake, Blackforest gateau and rocky roads to raspberry chocolate brownies. For more information or to pre-order a hamper, visit the Papadeli website.  
Chandos Deli
6 Princess Victoria Street, Clifton, Bristol BS8 4BP
A Clifton Village staple, Chandos Deli is packed full of the finest foods from the West Country – and further afield. From Wednesday to Saturday their fish counters are groaning with fresh fish from day boats in Cornwall and Devon. In addition to cheese, charcuterie, olives, antipasti and fresh breads, their counters are also packed with a fantastic range of baguettes, sandwiches, cakes and pastries. To wash it down, there's also a growing collection of wines, beers and spirits available from around the world. For more information, visit the Chandos Deli facebook page here.
The Mall Deli
14 The Mall, Clifton, Bristol BS8 4DR
One of Bristol's oldest delis, The Mall Deli has a strong focus on local produce. With a range of classics such as Scotch eggs, frittatas, sausage rolls and quiches from their own kitchen, customers are guaranteed to walk away with something delicious. There's also an impressive collection of British cheeses, Cornish charcuterie, Chew Valley Smoked Salmon and an array of freshly-baked sweet treats on offer.
There's also a good range of vegetarian, vegan, gluten-free and low sugar options. For more information and for a glimpse at their stock of local, independent groceries, visit the Mall Deli website.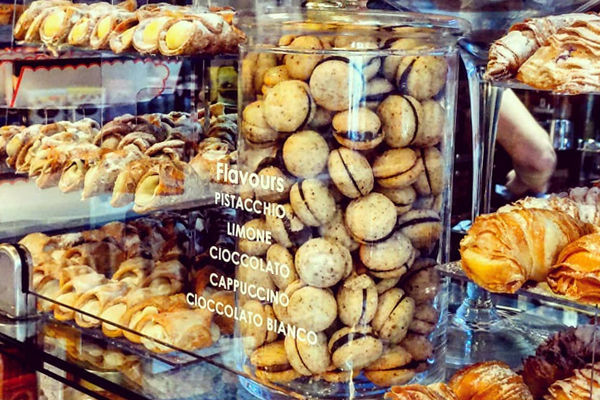 Divino Deli
1 Worrall Road, Clifton, Bristol BS8 2UF
Divino Deli is a family-run Italian delicatessen near Clifton Downs which has been delivering authentic Italian food since 2013. With a wide range of Italian produce on offer, it's possible to spread some Italian cheer this Christmas with their wide range of traditional gifts and hampers. For more information on opening hours, hampers and products, visit the Divino Deli website.
El Colmado 
57 Gloucester Road, Bishopston, Bristol BS7 8AD
A little further afield than the other Clifton-based delis, El Colmado is a Spanish deli recently listed in the Financial Times as one of the 'Best 50 food shops in the world 2021' – definitely worth the trip over to Bishopston!
The team all hail from Barcelona, so they know the best brands to stock. Whether it's Spanish meats, cheeses or other nibbles, there's plenty to bring some sunny flavours to your plate. They also have a wide range of wines and beers – plus if you're lucky enough to visit on a Saturday, you can enjoy some of their delicious paella! Take a look on the El Colmado website.