Go Alfresco 
Nothing says summer more succinctly than eating outdoors - dinner on the roof, street food picnic, afternoon drinks on the deck. At Quarter we have beautiful, weatherproof outdoor seating in most of our restaurants, because you never know what the British weather is going to throw at you. Come rain or shine or heatwave, this summer you can enjoy one of life's greatest simple pleasures with us and beyond.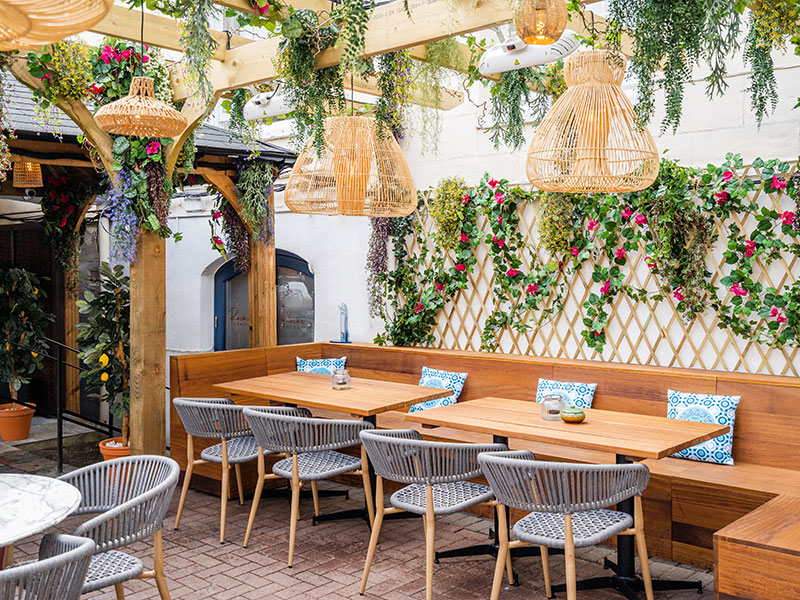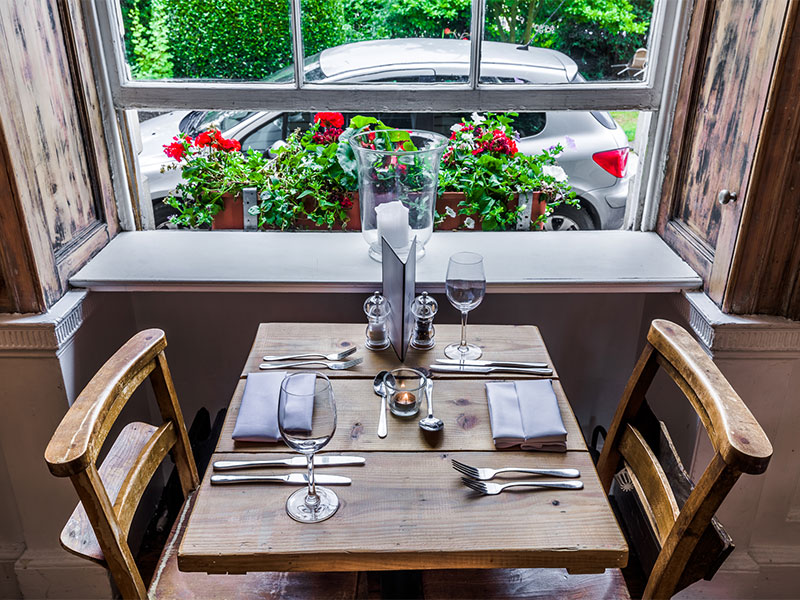 All hail the secret garden. As the name suggests, this is in the garden of the renowned Berkeley Square Cocktail bar. This premium al fresco drinking and dining experience is covered, spacious, heated and full of character. The food is made up of local, seasonal ingredients, with some brilliant cocktails to accompany, and a wonderful wine selection for those with a refined taste.
The terrace is quite the suntrap in the summer, so make sure to remember your sun cream. The newly built pergola turns this terrace from a simple outdoor space to a haven from the world beyond, a feeling that only continues with the quirky alcoves of the indoors bar and seating. The Racks app means customers can order from the classic British menu directly to their seat, keeping things as simple as possible. 
Party like you're in a Jane Austen novel at No.4, the perfect location for enjoying some afternoon tea in style. Enjoy your mini cakes and sandwiches in one of two gorgeous locations:  the award winning interior restaurant with picturesque chandelier overseeing your tea, and the idyllic walled English garden in the spring and summer months.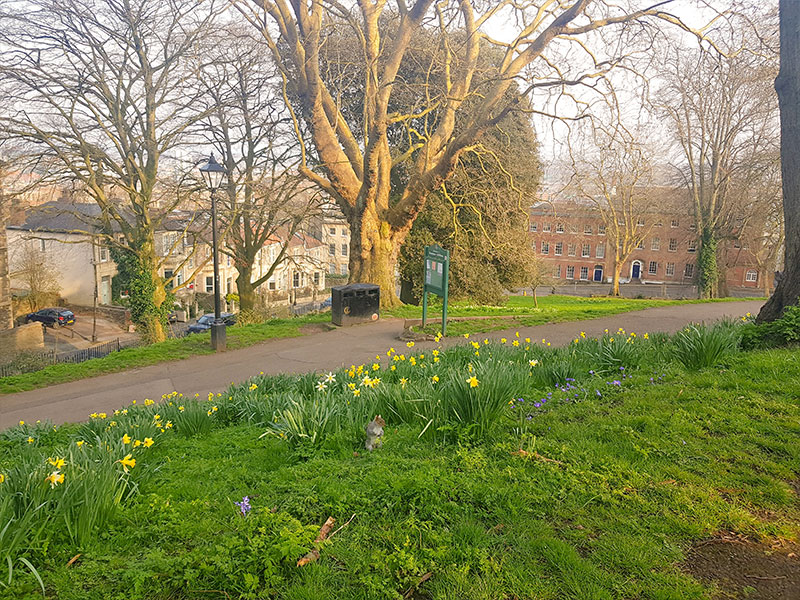 Further Afield
Brandon Hill
One of the UK's Top-10 best views is right on our doorstep! Just minutes away from Berkeley Square, the oldest park in Bristol offers some fantastic city views. The perfect place for an alfresco lunch time escape from your Square Works desk. 

Bristol is more than just a vibrant city, the surrounding outdoor areas provide a breath of fresh air to the hustle and bustle of city life. Locations such as The Downs and Ashton Court are just two of the most famous outdoor spaces in Bristol with the most beautiful scenes. Check out our blog here to find a list of Bristol's best green spaces for all those spring/summer picnics. But you don't need to travel far, even in the heart of the city, one of Bristol's most innovative food hubs, Wapping Wharf provides the most breathtaking harbourside sunset views.
For a venue with city views, Bambalan is where to go. Situated in the Beacon Tower, right in the centre of the city, the restaurant and bar serves authentic Mediterranean cuisine, has a seasonal cocktail menu, and is at an excellent vantage point for people watching. Throughout summer they are hosting several 'Summer Sessions', a series of day parties on their terrace featuring great local DJs- have fun and still be in bed by 10pm. Win-win. For families there's a currently a kids eat free promotion, and kiddie raves for your little party animals.
A unique dining experience in the city, Zero Degrees inhabits a renovated nineteenth century tram shed, giving it a rustic and authentic feel. The authenticity continues with their ethos, brewing their own beer in house, and freshly making all of their signature pizzas. Their outdoor areas are spacious, including a roof terrace and large balcony, creating a lively atmosphere and a place to catch a tan in the sunshine. You'll be overlooking Bristol's beautifully wonky skyline, complete with loads of colour, Edwardian buildings, and some street art.