We're heading into the final weeks of June - and there's still plenty going on in the city. Here are some of our favourite things to catch before the month is out.
Markets and Food from Exciting Vendors
St Nicks Night Market: First Friday of the Month 2nd June, 7th July and 4th August
St Nicks returns with its fantastic summer night market on the first Friday of every summer month. With traders from The Covered Market and Exchange Hall extending their hours to 10 pm and even more spilling out onto Corn Street, it promises to be unmissable. Late-night shopping, a vast array of food, funky music and dancing draws cheerful crowds every year and this year's looking set to be even better. Enjoy some unique nightlife right in the heart of Bristol. For more information head to the St Nicks Night Market Facebook page.
Family-Friendly Activities for All Ages
Stories from the Soul at We the Curious: 15th – 29th June
After the success of the Stories of the Stars event last winter, We the Curious are delighting us again with a new show about the questions we have surrounding the body and soul. The event takes place at John Wesley's New Room in the centre of Bristol's shopping quarter, with a runtime of 50 minutes. Also, it's completely free. For more information, click here.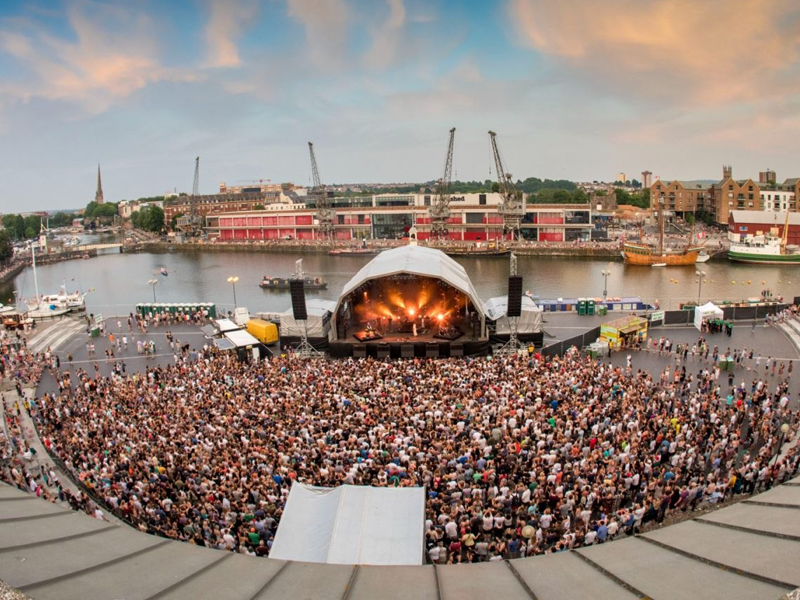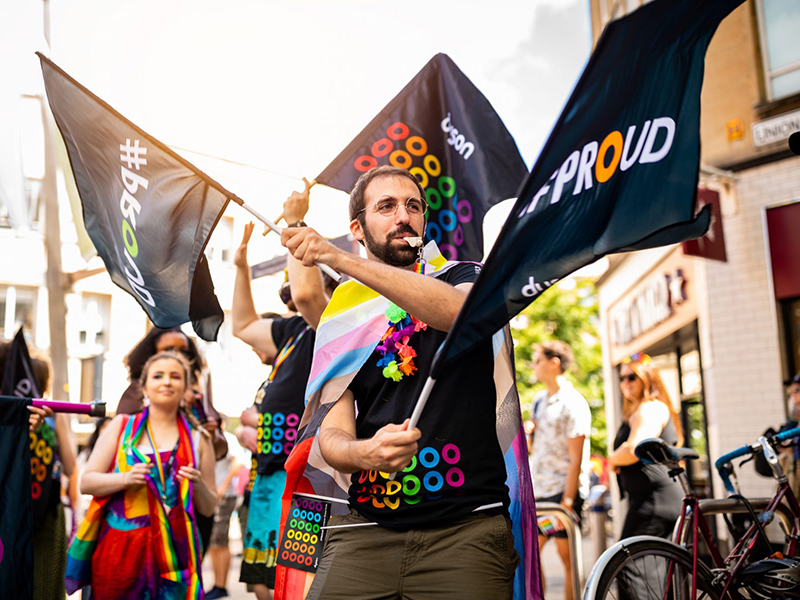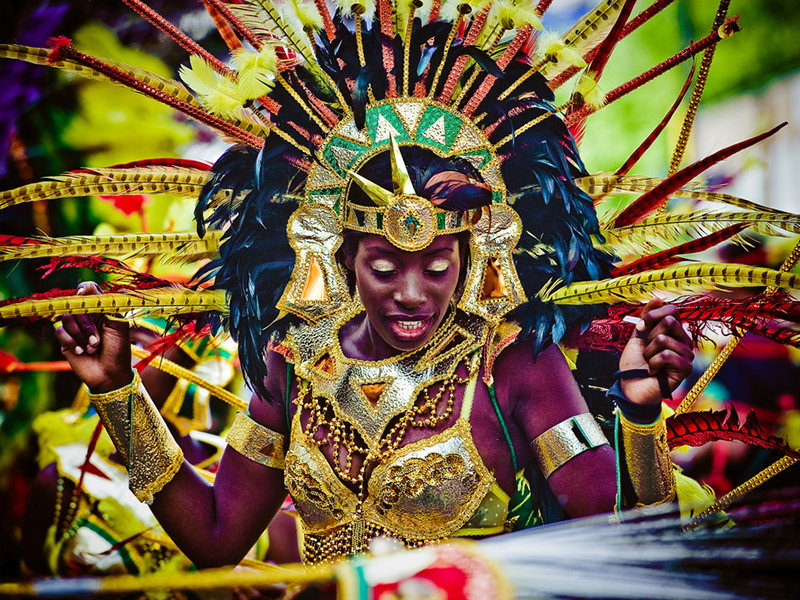 Parades and Festivals with Music, Food and Dancing
St Pauls Carnival Fringe Events
2023 sees the return of Bristol's famous St Pauls carnival and in the run up the city will be full of fringe events to prepare everyone for the big day. Celebrating the community and history of Caribbean culture, the city is host to multiple events across Bristol. Immerse yourself in stories of Caribbean legends with events such as Legends of Windrush: Human Library and Inna Wi Carnival Cinema. For more information on events, visit the St Pauls Carnival website.
Bristol Pride: 24th June – 9th July
Getting bigger and better every year, Bristol Pride is back this summer to take over the city, showcasing the beautiful diversity of Bristol. With comedy and theatre performances, talks, workshops, nightlife, sports and musical performances from Scissor Sisters' energetic frontman Jake Shears and Australian icon Natalie Imbruglia, it promises to be a great event! Pride Day itself sees a two-mile march through the city centre and the big musical event on The Downs with plenty of shuttle buses running between them for ease. To celebrate love and pride, go to the Bristol Pride website for more information.
Bristol Sounds: 21st – 27th June
Bristol is once again gearing up for one of its biggest nights in music with Bristol Sounds. A magnificent open-air event that's previously seen the likes of Tom Misch, Noel Gallaghers High Flying Birds and Jungle, will be filling up Lloyds Amphitheatre with elated crowds and a killer roster of big acts. This year's line-up kicks off with renowned musician Mika. Through the week there'll be Grammy Award-winning multi-instrumentalist Jacob Collier, nineties Mancunian rock success James, iconic alt-rock band Levellers and finally the powerful vocals of Self Esteem. Performing in the heart of Bristol against the stunning backdrop of the harbourside, Bristol Sounds is set to be another amazing year. For tickets, go to See Tickets.
Performances from Emerging and Established Talent
Weekends of Wonder! In Broadmead: Weekends in May and June 2023
Bristol's Broadmead will come to life with an outdoor street performance festival spanning four weekends this May and June. Weekends of Wonder! is a street theatre festival with WOW! factor, bringing local and international artists together to light up the town with bedazzling acts to amaze audiences of all ages. WOW! will bring together veteran street performers alongside cutting-edge new talent to create a truly magical atmosphere on our city's central high street. To find out more, visit the Bristol Shopping Quarter website.
Disney's The Lion King at Bristol Hippodrome: until Saturday 1st July
The beloved Disney show makes a triumphant return, having already played two sell-out seasons at the Bristol Hippodrome. The cast of over 50 actors, singers and dancers are thrilled to return to the Hippodrome stage for this strictly limited run which is set to excite new and returning audiences alike. The story of The Lion King roars into life using spectacular masks, puppets, and costumes to tell the story of Simba's epic adventures, as he struggles with the responsibilities of adulthood and becoming King. To find out more about this show and purchase tickets, go to the ATG website.
Party: In Paris at the Watershed: 23rd June
Party: In Paris sees the launch of a two-show special hosted by the Scrapqueens. The night promises 90 minutes of excellent comedy and post-show karaoke in the historical Watershed. Book tickets with a 5% discount for both shows through the Watershed website.
Anna Karenina at Bristol Old Vic: 7th – 24th June
Four years in the making, Lesley Hart's adaptation of Tolstoy's masterpiece, Anna Karenina, is making its way down to the South West's own Bristol Old Vic from The Lyceum Theatre in Edinburgh. Anna Karenina is a tale of two lovers forced to choose between self and society, and this adaptation brings the language up to date with an exciting pace of story and stunning performances. For more information and tickets, visit the Bristol Old Vic Theatre website.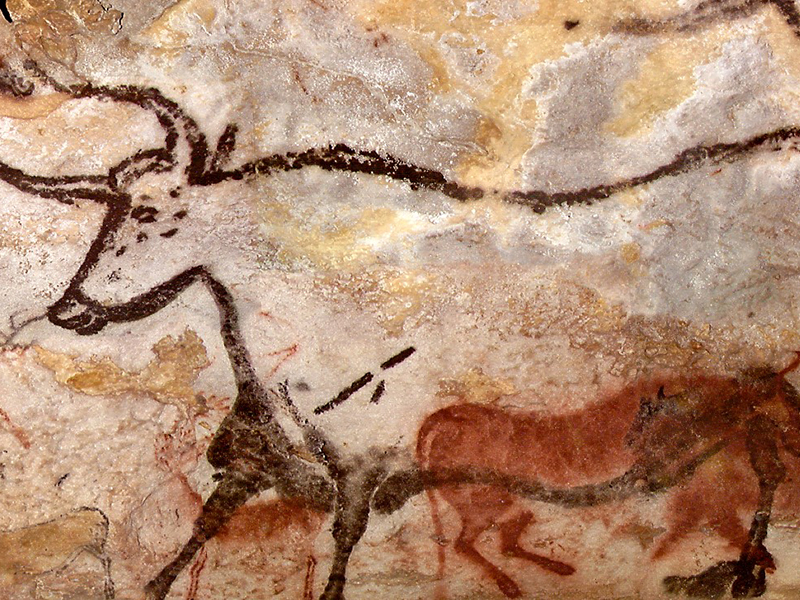 Exhibitions to Inform and Dazzle you
The Cave Art of Lascaux at Bristol Museum & Art Gallery: 1st April – 10th September 2023
Step back in time 21,000 years and visit the incredible Stone Age cave art of Lascaux in immersive 3D. This world heritage site in the Dordogne, France, was discovered in 1940 by two teenagers. It features etched and painted images large and small, of many animals as well as mysterious symbols and elements. The site itself has been closed to the public since 1963, but there is a full-size replica of the cave complex in France. Now, using the latest technology, you can 'visit' the caves on your doorstep. Find out more about this exhibition and buy tickets on the Bristol Museums' website.
Sensing Nature Guided Walks at Westonbirt Arboretum: 14th April – 22nd September 2023
Let Westonbirt's visually impaired guides lead you through an immersive and interactive sensory experience that aims to shift your perception, enjoy the arboretum at a slower pace and explore the trees of Westonbirt through your nonvisual senses. These walks take place every second and fourth Friday of the month from Apr-Sep - 10.30 am, for more information and to book your spot, go to the Forestry England website.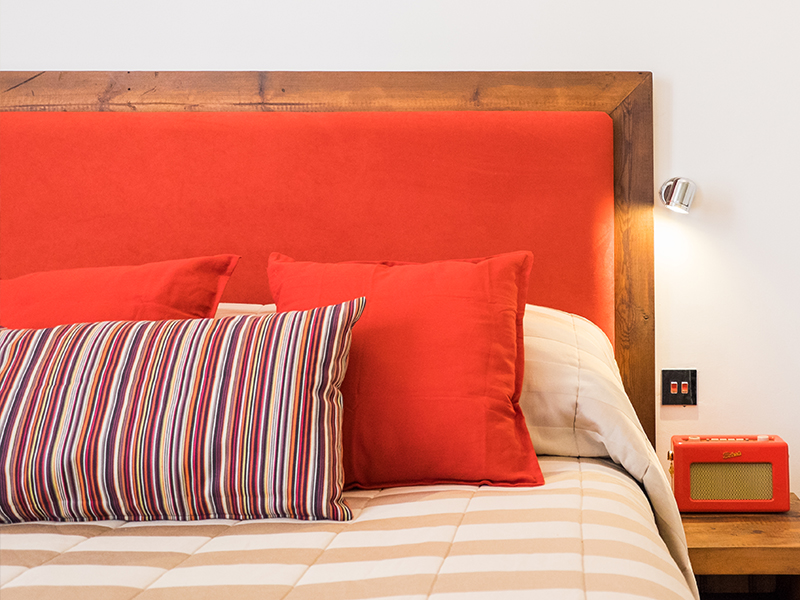 Looking for Bristol accommodation with a difference?
Treat yourself to a special stay in Bristol. Each of our luxury suites has its own floor of a beautifully restored Georgian townhouse. With your own mini kitchen, state-of-the-art projector and comfy furnishings, you won't want to leave.