A regular on lists of best UK cities to visit, it's no wonder Bristol is popular with visitors when there are so many things to do every month. Summer may be coming to an end, but there are still tons of festivals, exhibitions and events to draw guests to city break in Bristol this September. Read on for some of our top tips.
Must-see Exhibitions and Museum Shows in Bristol September 2023
The Cave Art of Lascaux at Bristol Museum & Art Gallery: 1st April – 10th September 2023
Last chance to see! Step back in time 21,000 years and visit the incredible Stone Age cave art of Lascaux in immersive 3D. This world heritage site in the Dordogne, France, was discovered in 1940, and features etched and painted images of many animals as well as mysterious symbols and elements. The site itself has been closed to the public since 1963, but now, using the latest technology, you can 'visit' the caves on your own doorstep. Find out more about this exhibition and buy tickets here.
Bristol Open Doors: 15th – 17th September 2023
Bristol Open Doors is a biennial chance to look behind closed doors and discover the city's hidden treasures. From backstage tours of Europe's longest continuously English-speaking theatre to the chance to burrow into Redcliffe Caves, this is your opportunity to sneak a peek behind doors traditionally closed to the outside world. Find out more on the Bristol Open Doors page on the Visit Bristol website.
RWA Open Exhibition 9th September 2023- January 2024
The Royal West of England Academy plays host to its 170th Annual Open Exhibition this Autumn, offering an incredible range of work from both emerging and more established artists. The exhibition includes a variety of pieces across a range of media, including printmaking, sculpture, installation and painting.
Find out more about opening times and the artists on show on the RWA website.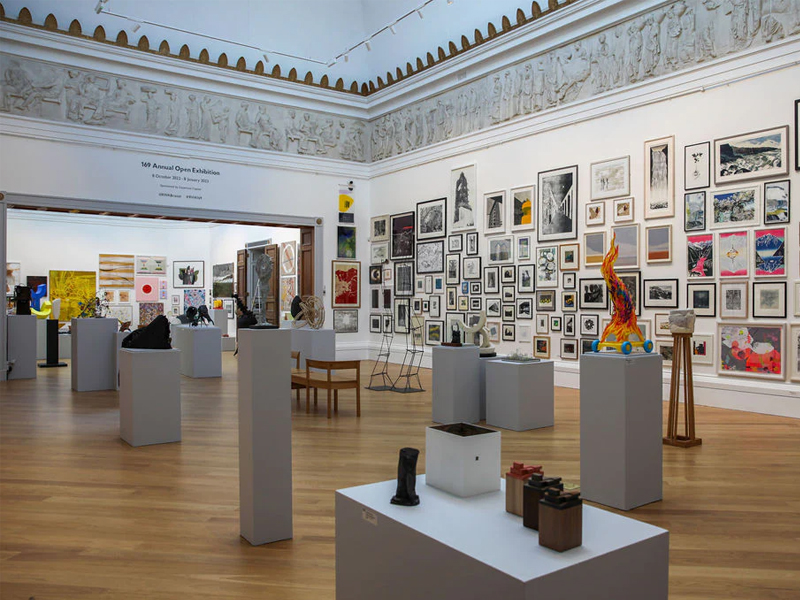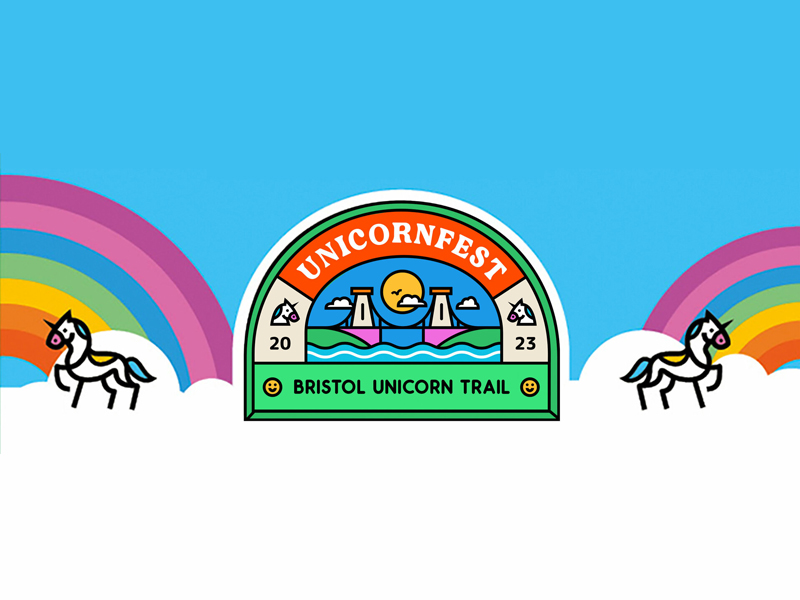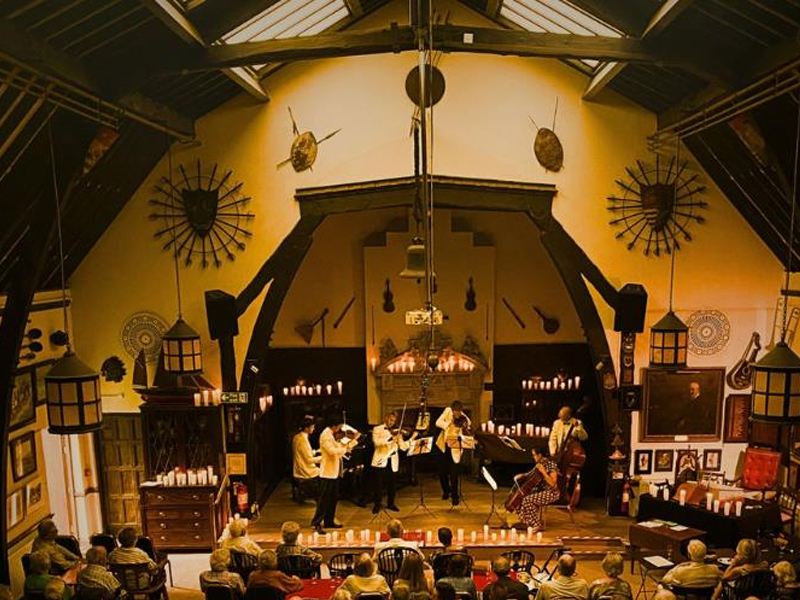 Bristol's most exciting festivals September 2023
FORWARDS Festival at Clifton Downs: 1st – 2nd September 2023
More than just a music festival, Bristol's FORWARDS festival aims to challenge perceptions of what a metropolitan music festival can be. Heralded as "a progressive-minded festival" by The Guardian, FORWARDS compliments its musical line-up by offering fans a space for discussion and debate, featuring a host of experts, disruptors, creatives, writers and thinkers.
The 2023 FORWARDS line-up includes Primal Scream, Erykah Badu, Aphex Twin and more. For more info on tickets and line-up, visit the FORWARDS website.
Bristol Sea Shanty Festival: 23rd September 2023
Bristol's maritime history is at the heart of the city. Our beautiful harbourside buzzes with people enjoying the museums, bars, restaurants that line the two nautical miles of waterfront. What better way to really appreciate Bristol's nautical heritage than the free Sea Shanty festival? Come and enjoy some of the UK's best crews at this spectacular one-day event. Find out more about the programme on the Sea Shanty Festival website.
Unicornfest Farewell Festival at Propyard: 23rd – 24th September 2023
This is a special chance to see the 'blessing' of unicorns come together at the Unicornfest 2023 Farewell Festival. Spend time with all the amazing unicorns you missed on the trail and see up-close all the spectacular details that have gone into creating these magical beasts. It's a great day out for the whole family! For more information and tickets, visit the Unicornfest Farewell event page here.
Encounters Film Festival 26th Sept – 1st Oct
Every September, Bristol is home to Encounters, the UK's leading short film, animation and virtual reality festival. Visitors can choose from a diverse selection of short film screenings, features, special guests, Q&As and headline events.
Fancy catching a future Oscar-winner? There's also the Encounters international competition – one of the world's leading international competitions for short film, animation and virtual reality, and also an official gateway to the world's most prestigious film awards.
Find out more about the programme and tickets on the Encounters website.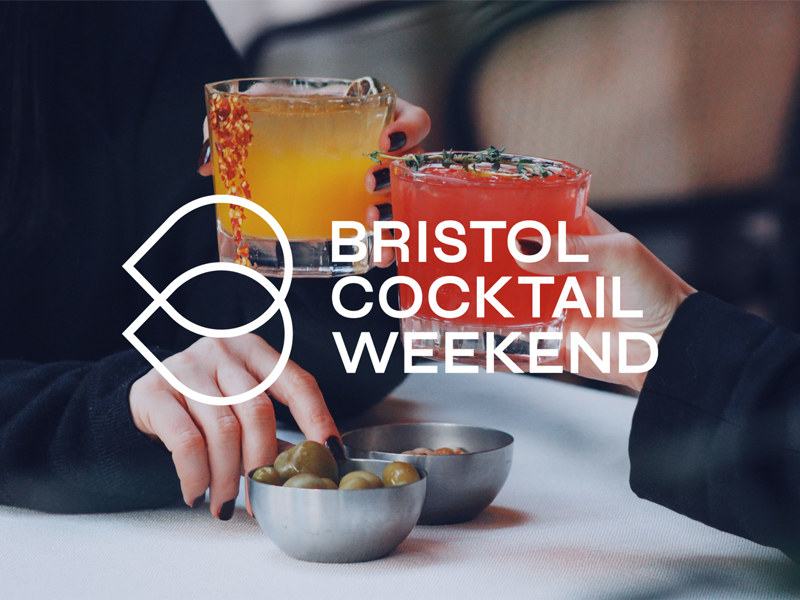 Experience something special in Bristol this September
Bristol is a city renowned for its individualistic character – and that's reflected in the range of eclectic events on offer across the city every month. We've curated some of our favourite 'Bristol-vibe' events for September 2023:
Classics by Candlelight at 1904 Arts Club at Red Lodge 23rd September 2023
The 1904 arts club is a unique 'tithe barn' styled performance hall hidden away behind the Red Lodge Museum just off Park Street. This space is full of quirky artefacts and is the perfect backdrop for a relaxing evening of stunning music to candlelight.
Arranged for string quartet, flute and piano, the programme includes compositions from Mozart, Bach, Handel, Gambarini & Haydn.
For more information on tickets and timings, visit the Classics by Candlelight event page here.
Lates by Lamplight: Experience the Clifton Suspension Bridge Vaults like a Victorian 26th September 2023
Ever wondered what it would be like to explore one of Bristol's most iconic sights by Victorian-style lamplight? No, us neither. But we'd love to, now we know we can.
Experience the vaults below the Clifton Suspension Bridge with a special 'Lates by Lamplight' tour. Explore the space using Victorian-style lanterns on a special guided tour that takes you back in time.
This tour is not recommended for anyone under the age of 12. It is also unsuitable for those uncomfortable in low lighting or over uneven surfaces. Find out more on the Clifton Suspension Bridge website.
Bristol Cocktail Weekend 28th September – 1st October 2023
Enjoy a drink with a difference at the Bristol Cocktail Weekend this Setpember. Many of the city's best bars are serving up a signature drink for only £6 each. At such a bargain price, why not try your drinks shaken and stirred?
For information on tickets and participating bars, visit the Bristol Cocktail Weekend website.